Cycle
From 01.08. To 31.08.2019.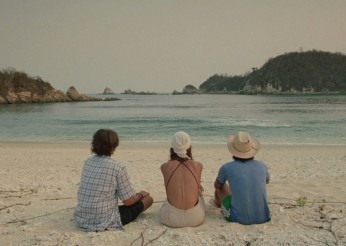 Summer break
Zahvala svoj našoj publici, gostima i partnerima u organizaciji programa
Krajem srpnja završava i naša filmska "školska godina", tijekom koje smo prikazali filmove Michaela Hanekea, Johna Cassavetesa, Tengiza Abuladzea, Martina Scorsesea, Pabla Larraina, Terese Villaverde, Petera Watkinsa, Damira Čučića, Roberta Altmana, Woodyja Allena, Kenjija Mizoguchija, Xaviera Dolana, Lucrecie Martel, Christiana Petzolda, Elije Kazana, Krzysztofa Kieślowskog, Sergeja Paradžanova, Hirokazua Koreedae, Sidneya Lumeta, Istvána Szabóa, Johna Hustona, Abderrahmane Sissakoa, Billyja Wildera, Ingmara Bergmana i mnogih drugih, a u ulozi uvodničara bili su Bruno Kragic, Nikica Gilic, Hana Jušić, Mario Kozina, Igor Bezinović, Zvonimir Jurić, Diana Nenadić, Živorad Tomić, Tomislav Kurelec, Dora Slakoper, Višnja Vukašinović, Josip Grozdanić i dr.
Donijeli smo tematske projekcije starosti, novinarstva i braka na filmu, preglede suvremenog njemačkog, korejskog i frankofonog filma, baštinskog makedonskog filma, ukrajinskog poetskog filma, screwball komedije, uloga Ive Gregurevića i Milene Dravić, Borisa Dvornika i Ivice Vidovića, te održali programe Hrvatske kinoteke. Ugostili smo Kratki utorak, ASIFA Croatia, Zagreb Film Festival, Human Rights Film Festival, Revija hrvatskog filmskog stvaralaštva, Filmske mutacije: festival nevidljivog filma, Gledalište Kinoklub Zagreba, Festival tolerancije - JFF Zagreb / Festival of Tolerance - JFF Zagreb, Subversive Festival, Animafest Zagreb, Dani hrvatskog filma i Fantastic Zagreb.
Nismo zasigurno sve uspjeli navesti, ali nadamo se da ste uživali. Vidimo se s novim programom na jesen!