Géza Bereményi
25.01.1946, Budapest, Hungary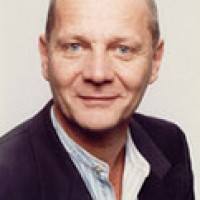 Bereményi graduated in Hungarian and Italian philology from ELTE University in Budapest in 1970. The following year he worked as a public relations manager in a book distribution company. From 1978, he worked as an independent writer, screenwriter and director. He wrote screenplays for András Kovács, Ferenc András and Péter Gothár. In 1985 he directed his first film based on his own screenplay,
A tanítványok
(The Disciples). Afterwards he made
Eldorádó
(The Midas Touch, 1988), which achieved international acclaim,
A turné
(On Tour, 1993),
Szabadság tér \'56
(56 Freedom Square, 1997), made for television,
The Bridgeman
(A Hídember, 2002) that we have already shown in Tuškanac and the TV film
Hóesés a Vizivárosban
(2004).