Icíar Bollaín
12.06.1967, Madrid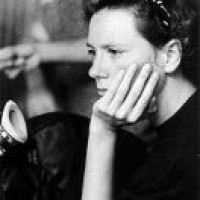 Bollaín made her film debut as an actress at the age of sixteen in the film
El sur
(1983). Her other appearances include films such as
Malaventura
(1988),
An Umbrella for Three
(Un paraguas para tres, 1992),
Land and Freedom
(1995),
Leo
(2000),
They're Watching Us
(Nos miran, 2002). In 1991, she became a partner in the production company
La iguana
, where she wrote screenplays and directed short films and documentaries. Her feature film debut was the film
Hi, Are You Alone?
(Hola, estás sola?, 1995). She also made
Flowers from Another World
(Flores de otro mundo, 1999) and
Take My Eyes
(Te doy mis ojos, 2003), which won the Goya award for the best director and screenwriter in 2004.