Boomerang!
feature film, crime drama, noir, USA, 1947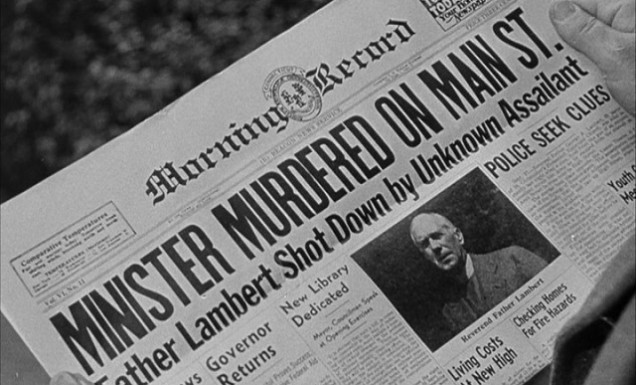 CAST:
Dana Andrews (Henry L. Harvey),
Arthur Kennedy (John Waldron),
Ed Begley (Paul Harris),
Lee J. Cobb (Harold F. 'Robbie' Robinson),
Philip Coolidge (Jim Crossman)
SCRIPT:
Richard Murphy
PHOTOGRAPHY:
Norbert Brodine
MUSIC:
David Buttolph
EDITING:
Harmon Jones
Synopsis:
Based on a true story, this film follows the events following the murder of a priest in Connecticut. People are appalled by the crime and demand the police find the murderer, but soon political implications are revealed due to mayoral elections. In such circumstances and thanks to some witnesses the police manages to capture the former soldier and vagabond John Waldron who at first denies his guilt and then, under police pressure, breaks and confesses.
b/w, 88'