Cycle
From 21.11.2016. To 08.11.2017.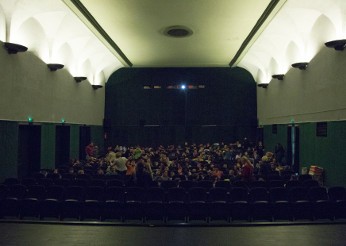 Photo: Mateja Ilijasev
Free screening for children with sensory difficulties
Screenings will take place in adjusted conditions – lights will be dimmed, sound is quieter, children do not have to sit in chairs, are free to exit the screening hall if and when they want and can come to watch the film together with their parents, teachers, friends, family and individually or together with the school.
The screenings will be free for the children and their company, while the program is co-financed by the Croatian Audio Visual Center and Croatian Film Association.