Cycle
From 01.06. To 30.06.2016.
Marilyn Monroe, 90th Birth Anniversary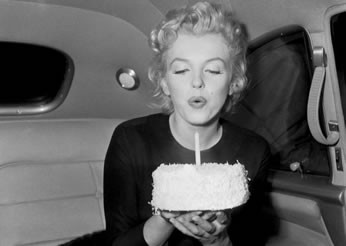 In memoriam.... Marilyn Monroe
To list all her roles would be a waste of time. Maybe that is the reason why we are celebrating the 90th anniversary of her birth with two film portraits. In two films, All About Eve by Joseph Mankiewicz and in Huston's The Asphalt Jungle (both made in 1950), she appeared in small supporting roles. In the first one she came to a party, hosted by Bette Davis, accompanied by the cynical and manipulative theatre critic George Sanders, and spoke the famous one-liner: 'Why do they always look like unhappy rabbits?'. At that same party she was surrounded by much more famous and experienced actors than herself. However, she knew already then how to cunningly react to the word game of words 'sable' and 'Gable'. And the other portrait is in one of the best comedies of all time, Some Like It Hot Billy Wilder in which she portrayed the ukulele musician Sugar Kane, born as Kowalchick, member of the female band 'Sweet Sue and Her Society Syncopators'.