Jean-Jacques Annaud
01.10.1943, Draveil, Essonne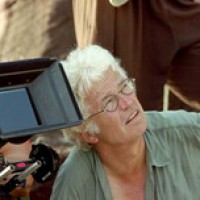 Annaud is a French director and screenwriter. He began his career as a director of commercials. Already for his debut feature film,
Black and White in Color
(Noirs et blancs en couleur, 1976), for which he wrote the screenplay, he received an Oscar for Best foreign film. His most famous films are
The Name of the Rose
(Der name der rose, 1986), based on Umberto Eco's novel;
Seven Years in Tibet
(1997) and
Enemy at the Gates
(2001). His other films include
Hot Head
(Coup de tęte, 1979),
Quest for Fire
(La guerre du feu, 1981),
The Bear
(L\' Ours, 1989),
The Lover
(L\' amant, 1992), based on Marguerite Duras' novel "The Lover",
Wings of Courage
(Guillaumet, les ailes du courage, 1995) and
Two Brothers
(Deux frčres, 2004).