Claude Autant-Lara
05.08.1901, Luzarches, France - 05.02.2000, Antibes, France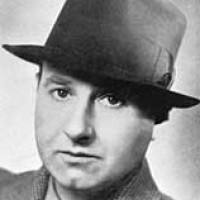 Autant-Lara, originally from France, moved to England during WW I due to his mother's strong pacifist viewpoints. He returned to France in 1919 and studied art. He began working on film as a set and costume designer. For some time he worked as an assistant director to Marcel L\'Herbier and René Claire. He made his directing debut with the silent surreal short film
Fait-divers
(1923), and in 1933 directed his first sound feature film,
Ciboulette
. His films got more attention during German occupation of France. He had much international success with his film
Le diable au corps
(Devil in the Flesh, 1947). His other important films include
Le mariage de chiffon
(1941),
Douce
(Love Story, 1943),
Sylvie et le fantôme
(Sylvia and the Ghost , 1946),
L\' auberge rouge
(The Red Inn, 1951),
Le rouge et le noir
(The Red and the Black, 1954),
La traversée de Paris
(Pigs Across Paris, 1956),
En cas de malheur
(In Case of Adversity, 1958). From the mid 1950s he was criticized by representatives of the French New wave and his films were less popular. He made his last film,
Gloria
, in 1977. Afterwards he a member of the European parliament but was forced to resign after his anti-Semitic statements about nonexistence of the Holocaust.