Bruno Barreto
16.03.1955, Rio de Janeiro, Brasil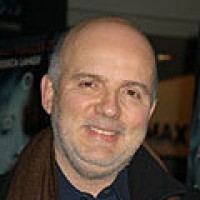 Barreto is a Brazilian director, screenwriter and producer. He made his first feature film
A Estrela Sobe
(1974) at the age of nineteen. His comedy
Dona Flor e Seus Dois Maridos
(1976) was his most successful film ever. He also made less famous films such as
Amor Bandido
(1979),
O Beijo no Asfalto
(1981),
Gabriela, Cravo e Canela
(1983),
Além da Paixão
(1985) and
Romance da Empregada
(1987). He also made the political thriller
A Show of Force
(1990), TV film
The Heart of Justice
(1993 and the romantic comedy
Carried Away
(1996) in American production. He made his next film, the thriller
Četiri dana u rujnu
(O Que é Isso, Companheiro?, 1997), in Brazilian-American co-production and it was a candidate for an Oscar in the category of Best Foreign Film. He then made
One Tough Cop
(1998) in American production, the successful Brazilian romantic comedy
Bossa Nova
(2000) and, his most popular film to date,
View from the Top
(2003), a light comedy starring Gwyneth Paltrow and Christina Applegate. His latest three films are
Vjenčanje Romea i Julije
(O Casamento de Romeu e Julieta, 2005),
Caixa Dois
(2007) and
Última Parada 174
(2008) based on a true story.