Ferial Behzad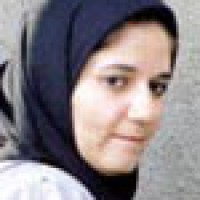 Behzad (born in 1955) is an Iranian director. She graduated from the school of TV and television in Teheran and film production at the university in Boston, USA. She started her career in 1975 when she made short puppet animated films
The Singing of the Little Goat
,
The Most Beautiful Flower of the World
and
The Story of Spring
. She directed many feature films such as
Kakolie
(The Crested Hen, 1990),
The Valley of Butterflies
(1991),
Invisible Man
(1993),
The Day in Which the Wooer Came
(1996) and
The Passion of Life
(1998). She also directed TV series
Stories and Advices
(1983),
Swallow
(1986),
The Stories of Father and Son
(1991),
Virus of 2000
(2000),
Atash-E-Del
(2001) and
The Group of Seven
(2002). In 1990 together with the director of photography Gholam Reza Azadi she founded the production company
Magic Lantern Film Co.
(Fanoos e Khial). She is a member of CIFEJ, and as guest and jury member she attended many film festivals for children and youth in India, Bulgaria, Norway, Italy, Nort Korea and Egypt.