Liliana Cavani
12.01.1933, Carpi, Italy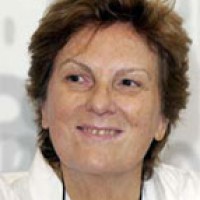 Cavani is an Italian director and screenwriter. She graduated from
Centro sperimentale di cinematografia
in Rome with short films
Incontro notturno
(1961) and
L'evento
(1962). Afterwards, she worked on the Italian TV station RAI for which, until 1989, she had made seven documentaries. She made her feature film debut with
Francesco d'Assisi
(1966), and later made
Galileo
(1969),
The Cannibals
(I cannibali, 1970),
Milarepa
(1974) and the controversial
The Night Porter
(Il portiere di notte, 1974) that brought her much attention. This film, along with
The Skin
(La pelle, 1981), is considered to be her best film. Her other films are
Beyond Good and Evil
(Al di lŕ del bene e del male, 1977),
The Berlin Affair
(1985) about a love affair between two women during Nazism;
St. Francis of Assisi
(Francesco, 1989) in which she dealt once again with St. Francis of Assisi;
Where Are You? I'm Here
(Dove siete? Io sono qui, 1993) and
Ripley's Game
(2002), film adaptation of Patricia Highsmith's novel.