Patrice Chéreau
02.11.1944, Lezigne, France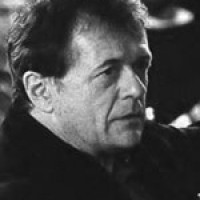 Patrice Chéreau is famous in France primarily as a theater director. However, he has made some acclaimed films as well. His most famous films are the historical drama based on Alexandre Dumas' novel,
Queen Margot
(La Reine Margot, 1994), that won many awards; family drama
Those Who Love Me Can Take the Train
(Ceux qui m'aiment prendront le train, 1998); screen adaptation of Hanif Kureishi's novel
Intimacy
(2001) that won the Golden Bear at the Berlin film festival. His other films are
Flesh of the Orchid
(La chair de l'orchidée, 1975),
The Wounded Man
(L' homme blessé, 1983),
His Brother
(Son frčre, 2003) and
Gabrielle
(2005).