Mia Hansen-Løve
05.02.1981, Paris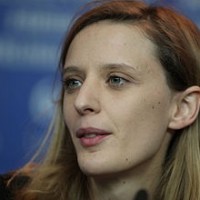 French film director, screenwriter and former actress.
As a teenager, she enjoyed acting and appeared in the films "End of August, Beginning of September" and "Sentimental Fates" (both directed by Olivier Assayas).
In 2001, he began studying at the Conservatory of Dramatic Arts in Paris, but left it the following year and began writing reviews for the French film magazine Cahiers du cinéma until 2005, and this work stimulated her desire to make films.
Her films mostly revolve around family and romantic relationships and their effects, and common themes are personal crisis, desire and existentialism. They also often touch on the generational effects of French political and social history.