Jean-Jacques Beineix
08.10.1946, Paris, France - 13.01.2022, Paris, France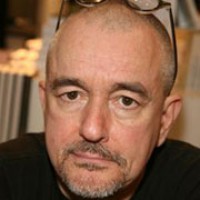 Beineix is a French director, screenwriter and producer. He studied medicine, but his rue love was film. In 1970s he was assistant director to many famous directors such as René Clémenta, Claude Berri and Claude Zidi). He made his directing debut with the short film
Le chien de Monsieur Michel
(1977). Four years later he directed his first feature film
Diva
(1981). The domestic critics did not like the film but it achieved great international success and finally Beineix won a Césara for Best Debut in 1982. His next film,
The Moon in the Gutter
(La lune dans le caniveau, 1983), was criticized even more and the film was commercially unsuccessful. In order to preserve his creative freedom in 1984 he founded his own production house
Cargo Films
and directed his film
37°2 le matin
(1986), internationally acclaimed and famous as
Betty Blue
. His next films
Rosalyne and the Lions
(Roselyne et les lions, 1989) and
IP5: L'île aux pachydermes
(IP5: The Island of Pachyderms, 1992), starring Yves Montand before he died, were not noticed at all. Afterwards Beineix directed documentaries with social topics
Les enfants de Roumanie
(1992),
Otaku
(1994) and
Assigné ŕ résidence
(1997). He returned to feature film in 2001 with the thriller
Mortel transfert
(Mortal Transfer). He also made the TV documentary
Loft Paradoxe
(2002).