Juanma Bajo Ulloa
01.01.1967, Vitoria Gasteiz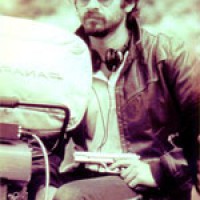 Ulloa is a Spanish director and screenwriter who began making short movies as a fourteen-year-old. Producers from one Spanish television company noticed his early works, and produced his short film Akixo (1989), shot on 16 mm. His next short film,
El reino de Victor
(1989), was the first film he shot on 35 mm. In 1991, he directed and produced his first feature film
Butterfly Wings
(Alas de mariposa). For this film, he won two Goya awards, in the categories of Best Debut and Original Screenplay. His later films include
The Dead Mother
(La madre muerta, 1993),
Airbag
(1997) and
Frágil
(2004).