Juan de Orduña
27.12.1900, Madrid, Spain - 03.02.1974, Madrid, Spain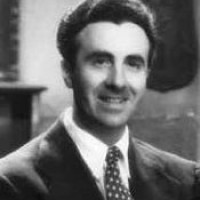 De Orduña is a Spanish director, screenwriter, actor and producer. He began his career as a theatre actor while studying law. In 1925, he got his first film role in
College Boarding House
(La Casa de la Troya). In 1926, he founded the production house
Goya Film
together with director Florián Rey. He made his directing debut in 1927 with the silent black and white film
Un Aventura de Cine
. He made his first full length feature film
Porque te vi llorar
(1941) after the end of Spanish civil war. He is most famous for his melodramas
Locura de Amor
(1948) and
The Last Torch Song
(El Último Cuplé, 1957) which brought him international popularity. His other films include
Agustina of Aragon
(Agustina de Aragón, 1950),
The Lioness of Castille
(La leona de Castilla, 1951),
Dawn of America
(Alba de América, 1951). In the late 1960s he started to work more on television and made many so-called
zarzuela
films (at the time, a popular type of musical subgenre of operetta):
La Revoltosa
(1963),
Bohemios
(1969),
La canción del olvido
(1969),
El huésped el sevillano
(1970),
El caserío
(1972). He made his last film
Me Has Hecho Perder el Juicio
in 1973.