Václav Vorlícek
03.06.1930, Prague, Czechoslovakia (today Czech Republic),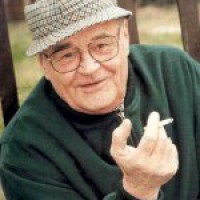 Vorlícek is a director and screenwriter. He studied directing at the Prague film school FAMU from 1951 to 1956. As a student he made several short films and after graduation he got a job in the Barandov film studio. He made his first feature film
Prípad Lupínek
in 1960. His most famous films are the sci-fi comedy
Kdo chce zabít Jessii?
(1966) and the modern adaptation of Cinderella
Three Nuts for Cinderella
(Tri orísky pro Popelku, 1973). His other films are
Konec agenta W4C prostrednicttvim psa Pana Foustky
(1967),
Pane, vy jste vdova!
(1970),
Dívka na kosteti
(1972),
Tomas and the Falcon King
(Sokoliar Tomáš, 1999).