White material
feature film, 2009.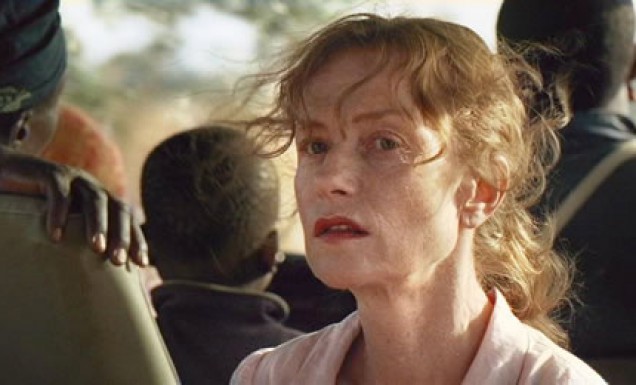 CAST:
Isabelle Huppert (Maria Vial),
Christopher Lambert (André Vial),
Nicolas Duvauchelle (Manuel Vial),
Michel Subor (Henri Vial),
William Nadylam (šerif)
SCRIPT:
Claire Denis,
Marie N'Diaye
PHOTOGRAPHY:
Yves Cape
Synopsis:
A story of a fearless woman's struggle to save her plantation and stay in a country that clearly does not want her. Just before the coffee harvest in Africa, Maria Vial is abandoned by the local workers. As the radio transmits messages that call for an uprising against the colonialists, it is evident that civil war is approaching. While white people are leaving the area, Maria is determined to stay together with her ex husband André, his father Henri and their son Manuel.


color, 106 min