Chocolate
Chocolat, feature film, 1988.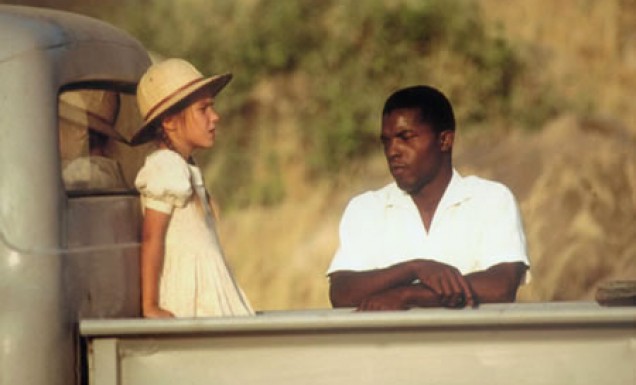 CAST:
Isaach De Bankolé (Protée),
Giulia Boschi (Aimée Dalens),
François Cluzet (Marc Dalens),
Jean-Claude Adelin (Luc),
Cécile Ducasse (France,
djevojčica)
SCRIPT:
Claire Denis,
Jean-Pol Fargeau
PHOTOGRAPHY:
Robert Alazraki
Synopsis:
A young French woman visits West Africa and Cameroon, where she grew up. As a young girl, she lived there with her father, mother and their household servant Protée. Although she belonged to a family of colonizers, she befriended Protée, not realizing the problem of racial inequality of adults. One day, their guest Luc, comments aloud the obvious sexual attraction between her mother and Protée.


color, 105 min