Goodbye, Children
Au revoir les enfants, feature film, 1987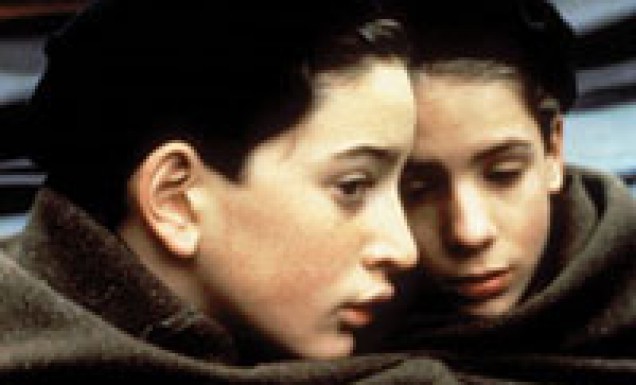 CAST:
Gaspard Manesse,
Raphaël Fejtö,
Stanislas Carre de Malberg
SCRIPT:
Louis Malle
PHOTOGRAPHY:
Renato Berta
Synopsis:
During WWII, in a Catholic boarding school in the French countryside, two boys become friends. One is a French boy, Julien Quintin, and the other is a Jewish boy, Jean Bonnet, who is being hidden from the Nazis by the friars who run the school. Louis Malle directed this film based on events that actually happened while he was at a boarding school during the war. Most important awards: 1988 European Film Academy - best screenplay;
1988 British Academy - best director;
1987 Venice - Golden lion;
1987 New York critics' award - best foreign film;
1987 French Film Academy - best film, director and original screenplay.
35 mm, color, 104 minute