No Fear, No Die
S'en fout la mort, feature film, 1990.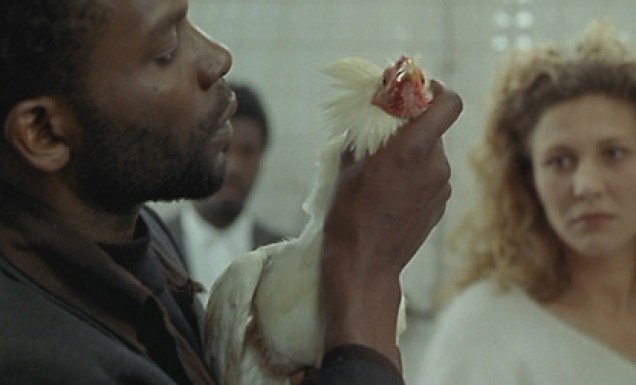 CAST:
Isaach De Bankolé (Dah),
Alex Descas (Jocelyn),
Solveig Dommartin (Toni),
Christopher Buchholz (Michel),
Jean-Claude Brialy (Pierre Ardennes)
SCRIPT:
Claire Denis,
Jean-Pol Fargeau
PHOTOGRAPHY:
Pascal Marti
Synopsis:
Two friends, Jocelyn from the Caribbean and Dah from Africa, are black immigrants living in France and trying to find their path to success. In the suburb of Paris, in a basement of a restaurant that hosts secret cockfights, they train a cock to win in a brutal fight. The two of them are complete outsiders and the only thing that binds them together and with their surroundings are the cocks they send in relentless battles.


color, 90 min