The Fury
triler, USA, 1978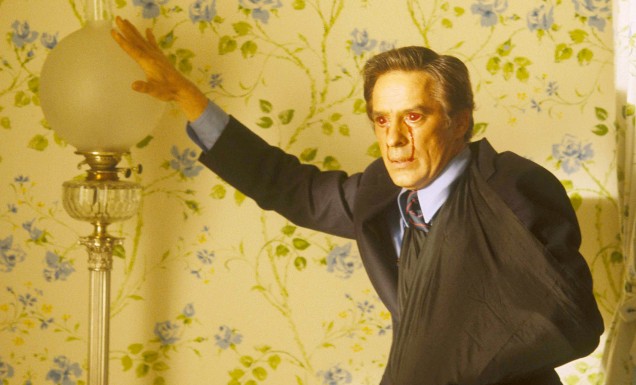 CAST:
Kirk Douglas (Peter Sandza),
John Cassavetes (Childress),
Carrie Snodgress (Hester),
Charles Durning (Dr. Jim McKeever),
Amy Irving (Gillian Bellaver),
Fiona Lewis (Susan Charles),
Andrew Stevens (Robin Sandza),
Carol Eve Rossen (Dr. Ellen Lindstrom)
SCRIPT:
John Farris
PHOTOGRAPHY:
Richard H. Kline
MUSIC:
John Williams
EDITING:
Paul Hirsch
COSTUMES:
Theoni V. Aldredge
Synopsis:

Bivši agent CIA-e Peter Sandza boravi u Izraelu sa sinom Robinom koji ima nadnaravne mentalne sposobnosti i tamo susreće nekadašnjeg kolegu agenta Bena Childressa. Childress inscenira teroristički napad kako bi oteo Robina, navodno zbog mladićeve vlastite sigurnosti. Peter tom prilikom jedva preživi, ali teško ozlijeđen uspije pobjeći. Mjesecima kasnije u Chicagu srednjoškolka Gillian Bellaver otkrije da ima telekinetičke moći i izvanosjetilnu percepciju. Istovremeno, Peter ulazi u trag otetom sinu, upravo u Chicagu…
Ogroman uspjeh prethodnog filma Carrie omogućio je Brianu De Palmi rad sa znatno većim budžetom nego do tad. Odlučio se za adaptaciju romana The Fury Johna Farrisa, koji je i napisao scenarij. Film je postigao podjednako velik uspjeh kao Carrie, s tim da je kritika bila podvojenija – dobar dio prigovarao je nejasnost i očigledne greške scenarija, neki čak i njegovu besmislenost, kao i da De Palma ponavlja motiviku iz Carrie (telekineza), no oni koji su digli prst gore isticali su kako scenarij doduše jest vrlo upitan, ali da je to marginalno jer De Palma svojom bravuroznom režijom ostvarenje diže na sasvim nov nivo.
Čuvena kritičarka Pauline Kael smatrala je Fury izvanrednim uratkom, jednim od ključnih filmova u povijesti žanra horora, a posebno je bila oduševljena glazbom Johna Williamsa koji će postati jedan od najslavnijih filmskih skladatelja u povijesti Hollywooda. Poklonik filma bio je i legendarni Jean-Luc Godard, jedan od De Palminih glavnih umjetničkih orijentira, koji je inserte iz Furije uvrstio u svoj znameniti serijal Povijest(i) filma. U glavnim ulogama nastupila su dvojica (ne samo) glumačkih velikana, Kirk Douglas i John Cassavetes, uživajući u suradnji s režiserom.
Autor teksta: Damir Radić
color, 118'