The Ladykillers
feature film, 1955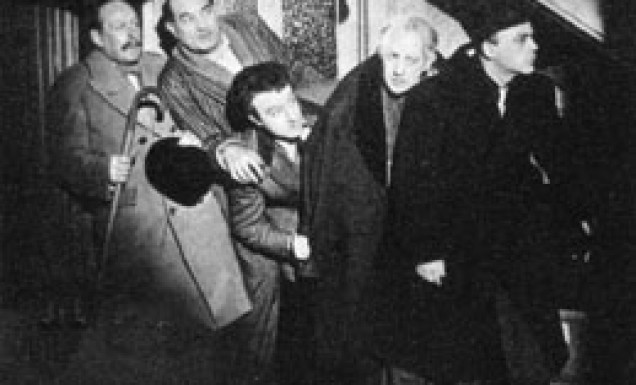 CAST:
Alec Guinness (profesor Marcus),
Cecil Parker (Claude Major Courtney),
Herbert Lom (Louis Mr. Harvey) ...
SCRIPT:
William Rose
PHOTOGRAPHY:
Otto Heller
Synopsis:
The Ladykillers, a group of five men, are forced to live with Mrs. Wilberforce. She believes they are musicians. When they decide to get rid of the disturbance, problems arise and it seems that the greatest threat to their job is old Mrs. Wilberforce.
black and white, 97 min.