One Fine Morning
Un beau matin, romantični/drama, France/Germany, 2022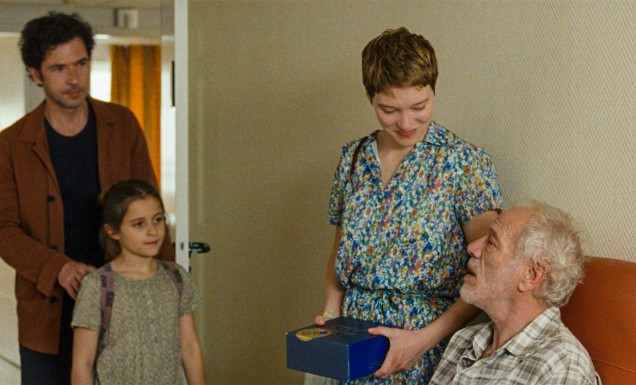 CAST:
Léa Seydoux (Sandra Kienzler),
Pascal Greggory (Georg Kienzler),
Melvil Poupaud Melvil (Clément)
SCRIPT:
Mia Hansen-Løve
PHOTOGRAPHY:
Carole Bethuel
EDITING:
Marion Monnier
SCENOGRAPHY:
Matthieu Guy d'Arpaillargues
COSTUMES:
Judith de Luze
Synopsis:

Sandra is a young mother who raises her daughter independently and at the same time regularly visits her sick father.
As she and her family struggle to provide the care her father needs, Sandra reconnects with Clement, a friend she hasn't seen in a long time. Although Clement is in a relationship, the two soon embark on a passionate affair...
The film won the Label Europa Cinemas award at the Cannes festival, was nominated for the European Film Academy award in the category of best actress and premiered at the Mediterranean Film Festival in Split.
color, 112'