Hook
feature film, 1991.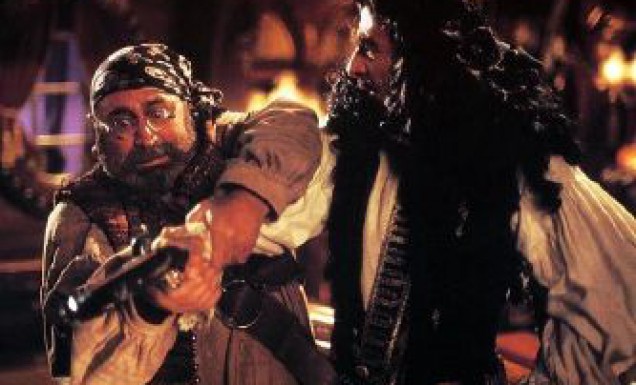 CAST:
Dustin Hoffman (kapetan Kuka),
Robin Williams (Peter Banning),
Julia Roberts (Zvončica),
Bob Hoskins (Smee),
Maggie Smith (baka Wendy)
SCRIPT:
James V. Hart,
Nick Castle,
Malia Scotch Marmo (prema knjizi i drami J. M. Barrieja)
PHOTOGRAPHY:
Dean Cundey
Synopsis:
A successful lawyer, Peter Banning, has problems with balancing between his career and his family life. He is married and has two children but due to his business he cannot spend enough time with them. One night his children mysteriously disappear. His wife's grandmother tells him that he is Peter Pan and that his children were kidnapped by Captain Hook. Peter does not believe the old woman's story and gets drunk but then Tinkerbell shows up and takes him to Neverland.


color, 35 mm, 144 min