Rice People
Neak sre/Les Gens de la riziére, feature film, Kambođža, 1994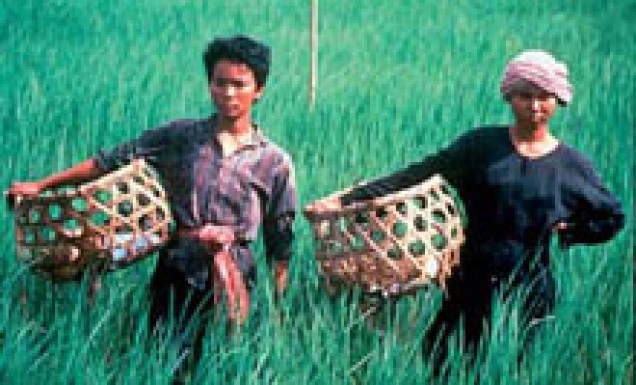 CAST:
Peng Phan,
Chim Naline,
Mom Soth
SCRIPT:
Rithy Panh
PHOTOGRAPHY:
Jacques Bouquin
Synopsis:
Vong Poeuw and his family's life, their joys, beliefs and survival follow the rhythm of growing rice. They have little land, the family is big, and the children grow fast. Due to a banal event, their lives cycle takes a tragic turn from the routine.

Festivals, awards: Cannes (ecumenical jury's praise), Singapore (award for the best actress, jury's special praise), Hawaii (jury's special award)

Director's statement:
Personally, I do not like the director to give out instructions. Sometimes we do not need speech or spoken words, sometimes mere silence, an expression on a face or a look say enough and suddenly everything is clear.
35 mm, color, 130 min