Wee Willie Winkie
feature film, 1937.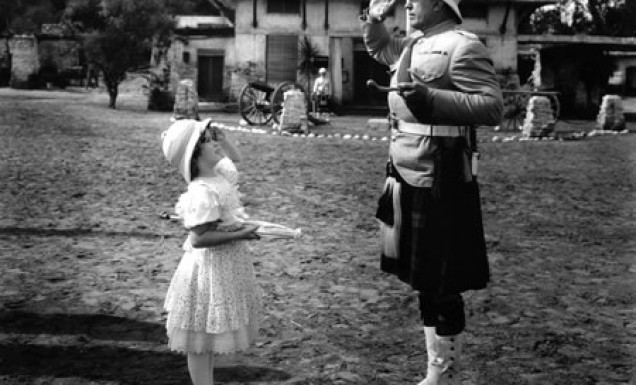 CAST:
Shirley Temple (Priscilla Williams),
Victor McLaglen (narednik MacDuff),
C. Aubrey Smith (pukovnik Williams),
June Lang (Joyce Williams),
Cesar Romero (Khoda Khan)
SCRIPT:
Ernest Pascal,
Julien Josephson (prema priči Rudyarda Kiplinga)
PHOTOGRAPHY:
Arthur C. Miller
Synopsis:
Priscilla Williams and her mother, poor widow Joyce, go to India, where her grandfather, colonel Williams, lives and works. He is in command of a secluded British Army station in North India. They are fighting the local rebels led by Khoda Khan. As Priscilla and her mother arrive, he is arrested. Her grandfather is an old school soldier and doesn't want a child anywhere near his troops, but the young and charming Priscilla slowly wins them all over, including the Khoda Khan.


b/w, 35 mm, 100 min