Bastards
Les salauds, feature film, 2013.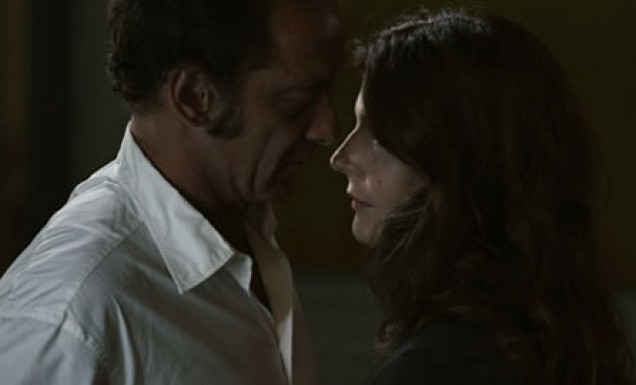 CAST:
Vincent Lindon (Marco Silvestri),
Chiara Mastroianni (Raphaëlle),
Julie Bataille (Sandra),
Michel Subor (Edouard Laporte),
Lola Créton (Justine)
SCRIPT:
Jean-Pol Fargeau,
Claire Denis
PHOTOGRAPHY:
Agnès Godard
Synopsis:
While working on a cargo ship, Marco receives a call from his sister who needs help. The family business is collapsing; her husband has recently committed suicide and her daughter Justine has been admitted to hospital after surviving a brutal attack and being raped. Sandra tells her brother that Edouard Laporte is to blame for everything, her late husband's business associate. She asks Marco for revenge. Marco soon meets Edouard's mistress Raphaëlle...


color, 100 min