The Last Torch Song
El último cuplé, feature film, 1957.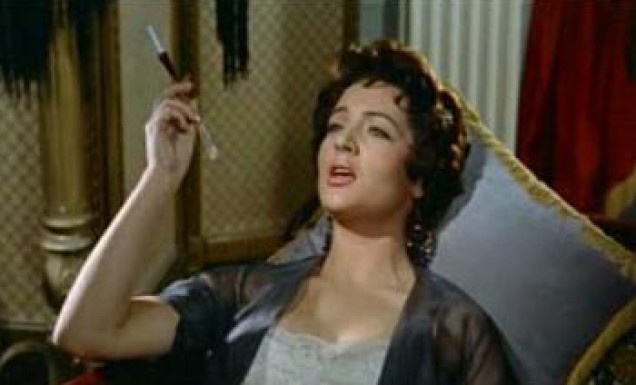 CAST:
Sara Montiel (Maria Luján),
Armando Calvo (Juan Contreras),
Enrique Vera (Pepe Molina),
Julia Martínez (Trini)
SCRIPT:
Jesús María de Arozamena,
Antonio Mas Guindal
PHOTOGRAPHY:
José F. Aguayo
Synopsis:
Maria Luján is a former internationally acclaimed singer who is preparing her comeback concert. She is joined in her dressing room by her manager and former lover Juan. While preparing for the concert the two of them reminisce about their first meeting forty years ago, all they have been through together and all that has brought them to the place where they are now.
35 mm, color, 110 min