The History of Eternity
A história da eternidade, feature film, romantic drama, 2014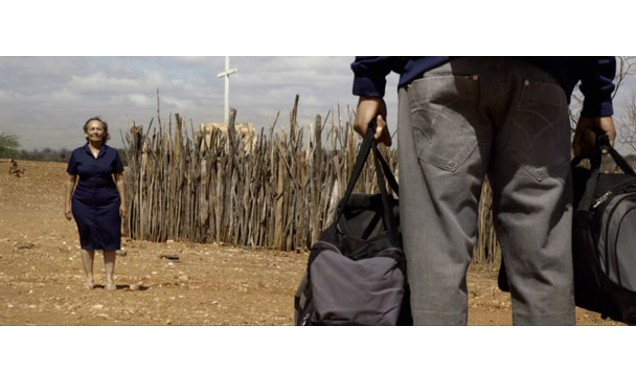 CAST:
Marcelia Cartaxo (Querência),
Leonardo França (Cego Aderaldo),
Débora Ingrid (Alfonsina),
Claudio Jaborandy (Nataniel),
Zezita Matos (Dona Das Dores)
SCRIPT:
Camilo Cavalcante
PHOTOGRAPHY:
Beto Martins
Synopsis:

The inhabitants of a scorching, dusty village in the Brazilian outback have great expectations. Alfonsina's milestone 15th birthday celebration is approaching, granny Aureliana is looking forward to a visit from her grandson and the deeply sad Querência enjoys a daily serenade.
Compellingly staged and bursting with big emotions, this long-anticipated first feature from Cavalcante brings us a story about passion, desire and despair of three women of different ages living in a village in northeastern Brazil.
Film has both English and Croatian subtitles!
color, digital, 121 min