Here
feature film, 2003.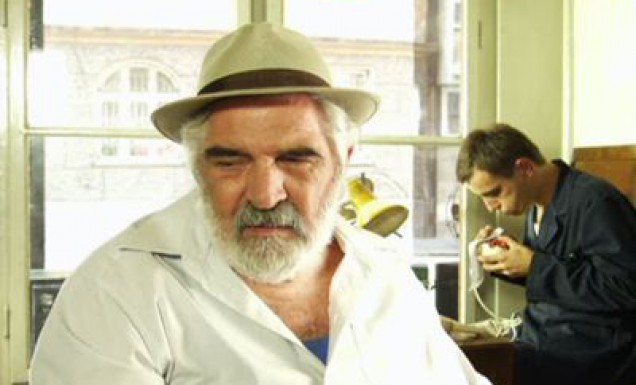 CAST:
Zlatko Crnković (Josip),
Jasmin Telalović (Kavi),
Marija Tadić (Duda),
Ivo Gregurević (glumac),
Ivan Herceg (Karlo)
SCRIPT:
Zrinko Ogresta
PHOTOGRAPHY:
Davorin Gecl
Synopsis:
Somewhere on the front, the mentally challenged Kavi cares for an injured sparrow, while the surrounding Croatian soldiers kill time during a cease of fire... Duda is a junkie desperately trying to find money for drugs and goes to her brother to borrow five hundred kuna ... Josip is a retired man living in a hotel for singles. A temporary guest of the hotel, a young and attractive German tourist of Croatian origin, unexpectedly invites him to dinner...
For his role as Josip, Zlatko Crnković won the Golden Arena for Best Actor in Pula.


35 mm, color, 90 minuta