Water, Water
Thaneer Thaneer, feature film, 1981.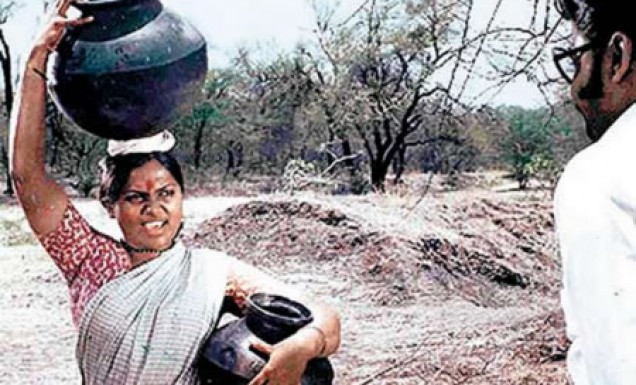 CAST:
Saritha,
Shunmugham,
V.K. Veeraswami,
Radha Ravi,
Charle
SCRIPT:
K. Balachander (prema priči Komala Swaminathana)
PHOTOGRAPHY:
Lokanathan B.S.
Synopsis:
The residents of Athipati, a remote village in the most southern Indian state Tamil Nadu, are suffering from lack of water due to drought. In order to solve that difficult problem they turn to government institutions, only to face bureaucracy, corruption and politicians who are using them for their personal gain. They are poor, with no political influence and connections, which emphasises their helplessness.


tamil, 35 mm, color, 143 min