Joon-ho Bong
14.09.1969, Seoul, South Korea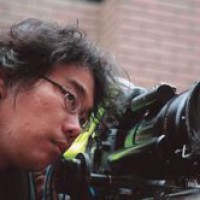 Bong is a Korean director and screenwriter. He graduated with a degree in sociology from the Yonsei University. He has been interested in film since an he was young. In the beginning of the 1990s he enrolled in the Korean Academy of Film Arts, from which he graduated two years later. During his studies he directed short 16mm films and in 2000 made his first feature film,
Flandersui gae
(Barking Dogs Never Bite). He achieved national attention with his second feature, crime drama
Salinui chueok
(Memories of Murder, 2003) based on a true story. He successfully directed the horror film
Gwoemul
(The Host, 2006), took part in the omnibus
Tokyo!
(2008) and directed the crime drama
Mother
(Madeo, 2009), his latest film.