Charles Crichton
06.08.1910, Wallasey, Engleska - 14.09.1999, London, Engleska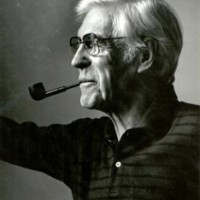 Charles Crichton started his film career in the 30's – as an editor (The Thief of Bagdad). He makes his first feature film in 1941, a combination of documentary and feature film – For Those in
Peril. He directs Hue and Cry, considered to be the first in the
series of Ealing comedies. From mid 60's works on television, making many cult series, like The Avengers. His last film A Fish Called Wanda achieves great success.
Filmography
A Fish Called Wanda (1988)
He Who Rides a Tiger (1966)
Third Secret, The (1964)
The Boy Who Stole a Million (1961)
The Battle of the Sexes (1959)
Floods of Fear (1959)
Law and Disorder (1958)
The Man in the Sky (1957)
The Divided Heart (1954)
The Love Lottery (1954)
The Titfield Thunderbolt (1953)
Hunted (1952)
The Lavender Hill Mob (1951)
Dance Hall (1950)
Train of Events (1949) (segment The Composer)
Against the Wind (1948)
Another Shore (1948)
Hue and Cry (1947)
Dead of Night (1945) (segment Golfing Story)
Painted Boats (1945)
For Those in Peril (1944)