Henri-Georges Clouzot
20.11.1907, Niort, France - 12.01.1977, Paris, France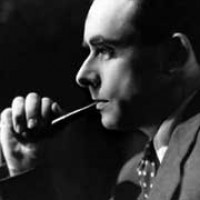 Clouzot studied political science and
worked as a journalist. He started his film career as a writer of screenplays
and dialogues as well as the director's assistant in many films. In 1942 he
makes his debut with the detective movie
L'assassin habite... au 21
,
which announces the direction of his preoccupations; in France, together with
Claude Chabrole, he is the most significant representative of psychological
thrillers; he carefully analyzes the bourgeois society using the detective
procedure of characters. Probably his most famous film,
The Raven
(1943),
was proclaimed as anti-French, while after the war in a historical context it
was regarded as anti-German. Clouzot witnessed another great and ironic
injustice: even though he wrote screenplays for almost all of his movies, he was
not very well accepted by the authors of the new wave who resented him for his
misanthropy. His film
The Wages of Fear
won the Grand Prix in Cannes in
1953. Of his many films it is important to point out the documentary
The
Mistery of Picasso
.
Filmography
La prisonniere (1968)
Giuseppe Verdi: Messa di Requiem (1967)
L'enfer (1964)
La vérité (1960)
Les espions (1957)
Le mystere Picasso (1956)
Les diaboliques (1955)
Le salaire de la peur (1953)
Miquette et sa mere (1950)
Le voyage en Brésil (1950) (unfinished)
Manon (1949)
Retour a la vie (1949) (segment Le retour de Jean)
Quai des Orfevres (1947)
Le corbeau (1943)
L'assassin habite... au 21 (1942)
Caprice de princesse (1933)
Tout pour l'amour (1933)
La chanson d'une nuit (1932)
La terreur des batignolles (1931)