Luis García Berlanga
12.06.1921, Valencia, Spain - 13.11.2010, Madrid, Spain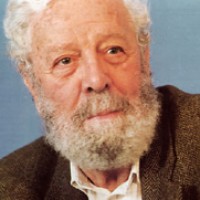 Berlanga is a Spanish director and screenwriter. He graduated from the
Instituto de Investigaciones y Experiencias cinematográficas
(IIEC) in Madrid in 1949. Together with a fellow student Juan Antonio Bardem he founded the
Altamira
production company for which they co-wrote and co-dirceted the comedy
Esa pareja feliz
(1951). They co-wrote the screenplay for the film
Welcome Mr. Marshall
(Bienvenido, Mr. Marshall, 1952), the first film Berlanga directed on his own. It was shown at film festivals in Cannes and Venice. Afterwards, he made
Plácido
(1961) which was nominated for an Oscar in the category Best Foreign Film. His next film,
The Executioner
(El verdugo, 1963), won him the FIPRESCI award at the Venice Film Festival and is considered his most successful film. His biggest commercial success was
The National Shotgun
(La escopeta nacional, 1977), the first film in a satirical trilogy that portrays the influence of the post-Franco democracy on the old aristocracy (the rest of the trilogy consist of
Patrimonio nacional / National Heritage
, 1981 and
Nacional III
, 1982). In the late 1970s and early 1980s he was the director of the Spanish Cinematheque. His other important films are
Calabuch
(1956),
Three Fables of Love
(Los jueves, milagro, 1957),
Life Size - Grandeur nature
,1973) which was banned until 1978,
The Heifer
(La vaquilla, 1985),
Everyone Off to Jail
(Todos a la cárcel, 1993) which won the Spanish
Goya
in the category Best Film and Best Director in 1994. The comedy
París Tombuctú
(1999) is his most recent film.