The Clan
El clan, feature film, drama, Argentina, Spain, 2015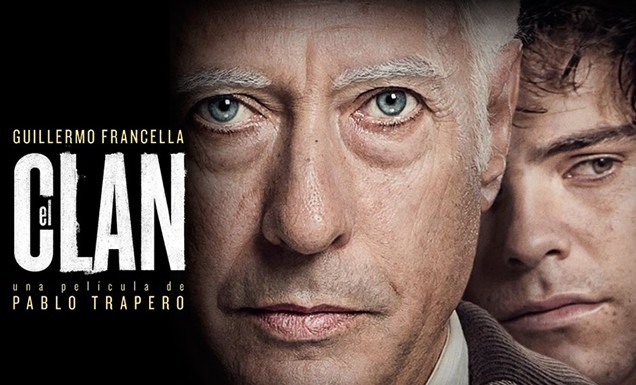 CAST:
Guillermo Francella,
Peter Lanzani,
Lili Popovich,
Gastón Cocchiarale
SCRIPT:
Julian Loyola,
Esteban Student,
Pablo Trapero
PHOTOGRAPHY:
Julián Apezteguia
Synopsis:

In the early 1980's in Argentina in a seemingly ordinary family home in a traditional neighborhood San Isidro, there lives a scary family clan that lives from kidnapping and murder. The head of the family is Arquímedes whomplans and manages the operation, and to a larger or smaller extent, all the members of the family take part in this terrible business because they earn their living from the money that the victims' families pay them.
Based on a true story about the family Puccio, this award-winning and intriguing film full of twists is set in the time of the early days of the Argentinian military dictatorship and the early days of the re-establishment of democracy.
The drector won the Silver Lion in Venice as well as the special mention at the Toronto International Film Festival in 2015, as well as the Goya award as best Latin-American film in 2016.
color, digital, 110 min