The Beauty of the Devil
La beauté du diable, feature film, 1950.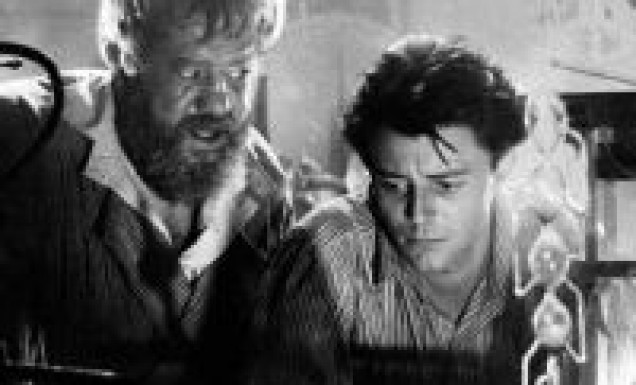 CAST:
Michel Simon (Mefistofeles / stari prof. Henri Faust),
Gérard Philipe (mladi Henri Faust / mladi Mefistofeles),
Nicole Besnard (Marguerite),
Simone Valère (princeza)
SCRIPT:
René Clair,
Armand Salacrou
PHOTOGRAPHY:
Michel Kelber
Synopsis:
Sveučilišni profesor i alkemičar Henri Faust odlazi u mirovinu razočaran što nakon pedeset godina rada i dalje nije otkrio tajne prirode. Jedne večeri posjećuje ga Mefistofeles, vražji sluga koji mu nudi priliku da ponovno proživi svoj život. Iako se nećka oko dobivene ponude, nađe se u tijelu mladića. Pokušavajući ga pridobiti da potpiše ugovor s vragom i odrekne se svoje duše, Mefistofeles mu obeća bogatstvo, slavu i ljubav princeze.
digital, b/w, 96 min