Mataharis
feature film, 2007.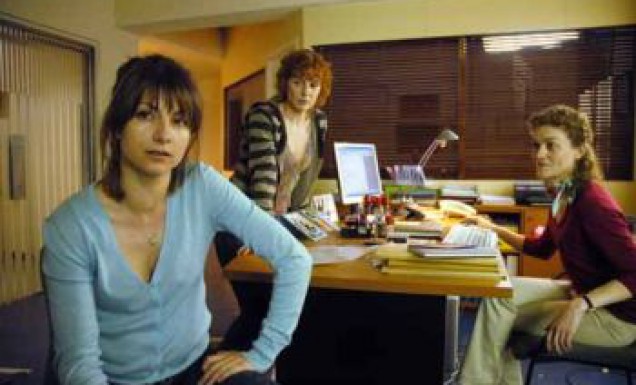 CAST:
Najwa Nimri (Eva),
María Vázquez (Inés),
Nuria González (Carmen),
Diego Martín (Manuel)
SCRIPT:
Icíar Bollaín,
Tatiana Rodríguez
PHOTOGRAPHY:
Kiko de la Rica
Synopsis:
We follow the story of three successful investigators devoted to their careers: Nevertheless, they have more trouble in their private lives. Eva has just returned from maternity leave and juggles her professional and private responsibilities. Moreover, she finds out that her partner Ińaki has a secret. Inés goes undercover in a multinational company. Her investigation brings her to a point when she has to make a tough private and ethical decision. Carmen witnesses the breaking of someone's marriage, unaware of her own impending marital disaster.
digital, color, 100min