István Szabo
18.02.1938, Budapest, Hungary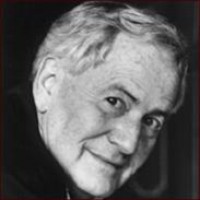 Istvan Szabo, director and screenwriter, was born on February 18th,
1938 in Budapest. His family tradition was to become a doctor. During his high
school years he joined a drama group and read
Film Culture
by Bela
Balazs. He decided to devote himself to film and enrolled in the
Academy of
Drama and Theatre Art
in Budapest. In his studies, he assisted to the famous
Hungarian, Janos Hersko, and made several well-received short films –

Variációk egy témára
;
Koncert
;
Te
– in the
Bela Balasz
Studio
(he was one of its founders). In 1963 he graduated, and in the
following year he made his first feature film
Vrijeme sanjarenja
(Álmodozások kora, 1964). Then came the acclaimed
Apa
(1966). In 1979 he
made the film
Bizalom
, which was nominated for an
Oscar
. The
eighties brought him his biggest career successes. His film
Mephisto
(1981), starring Klaus Maria Brandauer, received an
Oscar
for the best
foreign film. With Brandauer and almost the same film crew he made the films
Oberst Redl (1985) and
Hanussen
(1988). Both of these were nominated for
an
Oscar
. Other well-received films from that period include
Meeting
Venus
(1991),
Sunshine
(1999) and
Taking Sides
(2001). He won
the state award
Bela Balsz
and the
Lajos Kossuth
award.
Filmography
Relatives (Rokonok, 2006)
Being Julia (2004)
Ten Minutes Older: The Cello (omnibus, part Ten Minutes After) (2002)
Taking Sides (2001)
Sunshine (1999)
Offenbachs Geheimnis (TV) (1996)
Édes Emma, drága Böbe - vázlatok, aktok (1992)
Meeting Venus (1991)
Hanussen (1988)
Oberst Redl (1985)
Bali (1984)
Katzenspiel (TV)(1983)
Mephisto (1981)
Der Grüne Vogel (1980)
Bizalom (1979)
Várostérkép (1977)
Budapesti mesék (1976)
Ösbemutató (TV)(1974)
Tüzoltó utca 25. (1973)
Álom a házról (1972)
Budapest, amiért szeretem (1971)
Szerelmesfilm (1970)
Kegyelet (short)(1967)
Apa (1966)
Kresz-mese gyerekeknek (short)(1965)
Álmodozások kora (1964)
Koncert (short)(1963)
Te (short)(1963)
Variációk egy témára (short) (1961)
Plakátragasztó (short) (1960)