Zoran Tadić
02.09.1941, Livno, Bosnia and Herzegovina - 09.09.2007, Zagreb, Croatia
U sjeni društveno istaknutijih Lordana Zafranovića i Rajka Grlića, Zoran Tadić izrastao je u najzanimljivijeg i od kritike najcjenjenijeg hrvatskog autora osamdesetih godina.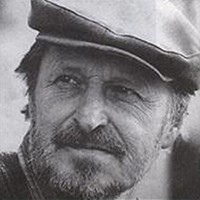 Tadić studied comparative literature and philosophy at the Faculty of Philosophy in Zagreb. He started working on film in 1961, first as a critic and publicist, and then as assistant, that is to say, assistant director and co-screenplay writer. In 1968, he started directing on his own. He directed 10 short meters, and numerous (about sixty titles) television documentaries,
feature and low-budget films. He also worked on ordered, that is to say, promotional films. Ritam zločina (1981) was his feature film directorial debut. It is also probably the best film in his opus. So far he has directed eight feature films: Ritam zločina (1981), Treći ključ (1983), San o ruži (1986), Osuđeni (1987), The Man Who Loved Funerals (1989), Eagle (1990), The Third Woman(1997), Ne daj se, Floki (2000). His work characterizes regular cooperation with a steady cast, starting with scriptwriter Pavao Pavličić, cameraman Goran Trbuljak, actor Fabian Šovagović, and supporting actors Tomislav Gotovac and Srećko Jurdana. Zoran Tadić won awards both at home and abroad. He worked as associate professor at the Academy of Dramatic Arts in Zagreb.
Filmography
Ne daj se, Floki (TV series / feature film) (2000)
The Third Woman (Treća žena, 1997.)
Eagle (Orao, 1990.)
The Man Who Loved Funerals (Čovjek koji je volio sprovode, 1989.),
Osuđeni (1987.),
San o ruži (1986.)
Treći ključ (1983.)
Nepokoreni grad (TV series; 2 episodes) (1981)
Ritam zločina (1981.),
Kašinska 6 (documentary) (1981)
Preporuča se za realizaciju (documentary) (1978)
Zemlja (documentary) (1975.)
Dernck (documentary) (1974.)
Pletenice (documentary) (1973.)
Druge (documentary) (1972.)
Kazivanje Ivice Štefanca, mlinara (documentary) (1973.)
Poštar s kamenjara (documentary) (1971.)
Amerikanka (documentary) (1970.)
Hitch ... Hitch ... Hitchcock! (documentary) (1968.)