Dancing Queen
Norway, 2023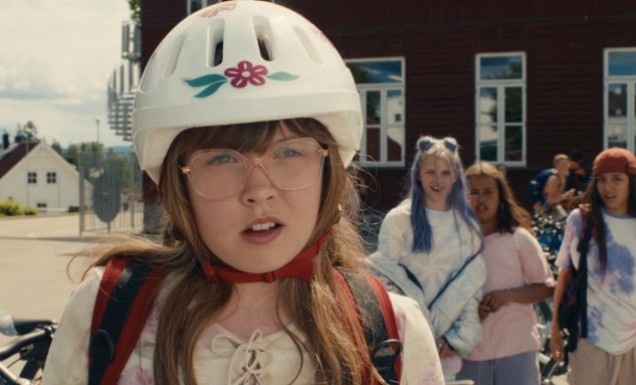 CAST:
Liv Elvira Kippersund Larsson,
Cengiz Al,
Viljar Knutsen Bjaadal,
Anne Marit Jacobsen,
Anders Baasmo,
Andrea Bræin Hovig,
Frida Ånnevik,
Mona Berntsen,
Sturla Puran Harbitz,
Ylva Røsten-Haga
SCRIPT:
Silje Holtet
PHOTOGRAPHY:
Åsmund Hasli
EDITING:
Helge Billing
Synopsis:

Unlike the dancing queen from ABBA's hit song of the same name, 12-year-old Mina Mørk can neither dance nor jive, let alone breakdance. And when a new student comes to her school, none other than the popular (and handsome!) hip hop dancer Edwin, better known by his stage name ED WIN, Mina will become painfully aware of this fact.
However, Edwin will organize an audition for his new dance group, and the lack of dancing skills will not prevent Mina, who is head over heels in love, from applying and winning Edwin's heart. But that will require help, so Mina's grandmother readily jumps into the impossible mission.
A charming, warm performance will make you laugh as much as it will make you cry, but the most important thing - it will remind you of that pulsating feeling in the body when the song we adore plays, when a person we like appears in our field of vision, or when on the wings of our own perseverance and effort we realize our dream.
color, 92'