Golden Helmet
Casque d'or, feature film, humorna romantic drama, France, 1952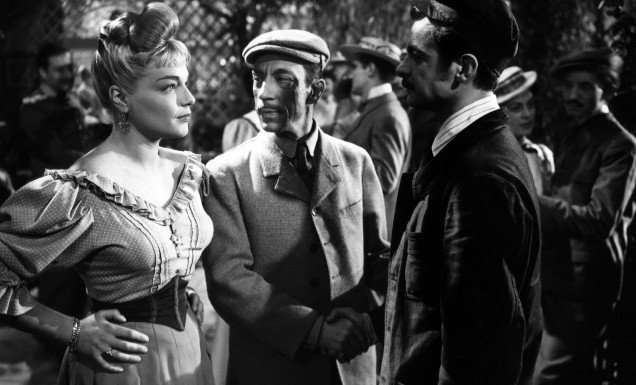 CAST:
Simone Signoret,
Serge Reggiani,
Claude Dauphin,
Odette Barencey,
Loleh Bellon
SCRIPT:
Jacques Becker,
Jacques Companéez
PHOTOGRAPHY:
Robert Lefebvre
MUSIC:
Georges Van Parys
EDITING:
Marguerite Renoir
Synopsis:

Beautiful Marie is unhappy with how the local criminal and her lover Roland treats her. Soon she meets a handsome stranger Georgesa and falls in love with him. This makes Roland very jealous…
In 1953, Simone Signoret won the BAFTA award as best foreign actress for this role.
Film has both English and Croatian subtitles!
b/w, 96'