Cycle
From 17.10. To 21.10.2017.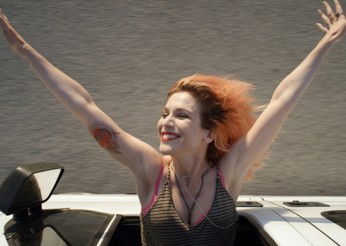 Program of New Italian Films
Ovogodišnja revija novog talijanskog filma donosi pet novih naslova: Fabio Mollo, redatelj i scenarist bit će predstavljen posljednjim filmom, neodoljivom komedijom ceste Otac Italije (Il Padre d'Italia, 2017.); Gabriele Muccino predstavljen je humornom dramom Ljeto slobode (L'estate addosso, 2016.); u komediji Pitanje karme (Questione di carma) E doarda Falconea niz je važnih glumaca Fabio De Luigi, Philippe Leroy (Beckerova Rupa, Noćni portir Liliane Cavani), te Elio Germano; Pierfrancesca Dilibertoa, poznatijeg pod nadimkom Pif, tuškanačka publika pamti po ranije prikazanoj dirljivoj komediji Mafija ubija samo ljeti, a u ovom ciklusu na programu je njegova humorna drama U ratu za ljubav (In guerra per amore) iz 2016. u kojoj je također odigrao i glavnu ulogu. Ciklus donosi i dokumentarac Voda i šećer: Carlo Di Palma, boje života (Acqua e zucchero: Carlo Di Palma, i colori della vita, 2016.) o životu i radu slavnog talijanskog direktora fotografije Carla Di Palme, a potpisuje ga iransko kurdski sineast Fariborz Kamkari.