Krešo Golik
20.05.1922, Fužine - 20.09.1996, Zagreb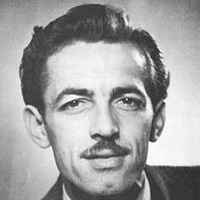 In his teenage years, Krešo Golik started to work on film as an amateur in the community Romanija (together with Nikola Tanhofer, Ivan Hetrich and brothers Neugebauer), and made his debut as a professional director with the notable short documentary
Jedan brod je zaplovio
(Another Ship Sets Sail Again, 1948). Two years later, he made his first feature film, a melodrama about soccer with elements of comedy,
Plavi 9
. Afterwards, he made his films
Djevojka i hrast
(The Girl and the Oak, 1955),
Kala
(1958),
Imam dvije mame i dva tate
(I Have Two Mothers and Two Fathers, 1968),
Tko pjeva zlo ne misli
(He Who Sings Means No Harm, 1970),
Živjeti od ljubavi
(To Live on Love, 1973),
Razmeđa
(1973),
Ljubica
(Violet, 1978),
Vila Orhideja
(1988), and the legendary TV series
Gruntovčani
(1975) based on Mladen Kerstner's screenplay, as well as
Dirigenti i mužikaši
(1991). From 1979 until his retirement in 1989, he taught film direction at the Academy for Drama Arts in Zagreb.