David Lynch
20.01.1946, Missoula, Montana, USA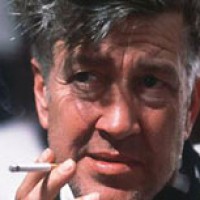 Lynch is a director, screenwriter, producer and painter. He is most famous for the surreal elements, unique dark atmosphere of his films and the carefully selected music (he always collaborates with the composer Angelo Badalamenti). Lynch attended different art schools, and made many short films before making his directing debut with
Eraserhead
(1977). He worked on his first film for five years and it soon became a cult film. Thanks to the success of his next film,
The Elephant Man
(1980), he directed the extremely expensive
Dune
(1984) that failed with critics as well as audiences. He redeemed himself with his next films,
The Blue Velvet
(1986), and
Wild at Heart
(1990) received the Golden Palm in Cannes in 1990. Afterwards he made the TV series
Twin Peaks
(1990-1991) that garnered a large cult following and which is even today his most famous work. He also made the film version of the TV series,
Twin Peaks: Fire Walk with Me
(1992), which was a complete failure. Later on he made
Lost Highway
(1997),
The Straight Story
(1999), a completely atypical film for him, and
Mulholland Drive
(2001). He is currently working on postproduction of his latest film,
Inland Empire
(2006).