Cycle
From 22.03. To 29.06.2016.
Selection of films from 1966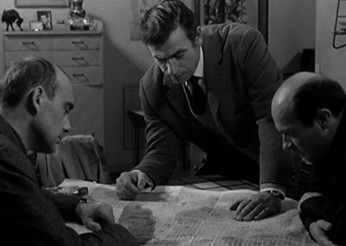 The War Is Over
Fifty-Year-Olds...
In the continued program of Fifty-Year-Olds, films that have been made fifty years ago or exactly in 1966, we are showing several titles that aged extremely well and are similar to exquisite old wine – with each passing year their color, taste and bouquet becomes better every year while for some of them, after each repeated viewing, their weaknesses, that could have been noticed at the time of their premiere, become more evident. We have films from several different countries – from the great American film history come Nichols' famous film Who's Afraid of Virginia Woolf?, and Greek Zorba, directed by the Greek director Michael Cacoyanis in American production that was adored by audiences worldwide; across French films Farenheit 451 and Resnais' The War is Over, Claire's The Lace Wars, war comedy of situation and error, The Battle of Algiers by the Italian director Pontecorvo to Wings directed by the modernist of Soviet film, Ukrainian director Larisa Shepitko. Buñuel's master-piece Belle de jour, besides being one of his best films is also one of his most popular, which was undoubtedly caused by its main star – Catherine Deneuve, at the time a twenty-three year old girl. We will also show two films from Great Britain from 1966 – A Man for All Seasons, awarded with six Oscars, Losey's film adaptation of the comic book Modesty Blaise and Hitchcock's Torn Curtain.